Running With You in Mind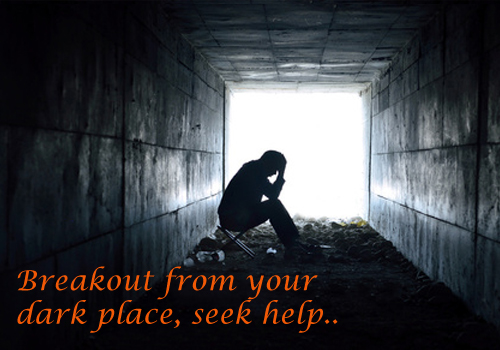 Having suffered with depression and at times still have frequent blips, it's easy to slip back to those darker times, returning to that dark place in my mind. This may sound like I am repeating myself but running does help. If I can still manage to drag myself to the gym, or put my training shoes on and get out of the house, it puts me on that road to recovery. What changed things for me was understanding that the majority of the problems I faced where created by my thoughts, I became mindful.
What is Mindfulness?
Mindfulness is something that can help with these blips, being aware of your thoughts and how you are feeling can help prevent a full blown attack. I'm getting better at controlling mine. Studies show that you come to realise that thoughts will come and go of their own accord. I remember reading a good example/situation we have all been in. I'm sure we have all experienced that time when we have been in an argument with our partner or spouse; the door bell goes or the phone rings, and when you open the door or answer the phone your mood will change immediately. How do we do that…? Simple, we become mindful or our thoughts and feelings, we simply switch the bad ones off. When the visitor goes or we hang up the phone we switch them back on and return to our argument. When you are mindful you can watch as these thoughts they appear in your mind, as if from thin air, and watch again as they disappear, someone describe it like watching a soap bubble bursting.
Running with you in mind
After I have blocked the pain in my knees and other aching joints, my thoughts often turn to those I am running for. Almost all those who run in an organised event will be running with someone in mind, raising money for charity. If you have never done this it's a great feeling as you cross that finish line. It doesn't matter how much you have raised, what matters is that you did it. The truth is you don't need to enter a race or event to get that feeling, I do it on every run, be it a training run or simply a jog around the park. The hills around Saddleworth near my home are the ones that test me the most. When I am tired and find it difficult to breathe I think about my poor mum who spent years attached to a permanent oxygen supply. Although I may be out of breath, as I push myself to the top, knowing that no matter how hard it is for me, for those few minutes, my mum went through years of that, a pain I can only imagine. If my legs are giving up on me my thoughts turn to my friends who lost limbs to serve Queen and country, I returned home in one piece. I think about my friends who discover they now have to deal with cancer, something that can affect anyone of us at anytime in our lives.  When I run I take everyone with me… I am running with you in mind… Who are you running with today?
Over the years have ran and taken part in events for a number of charities, mental health affects us all at some point in our lives. Anxiety and depression are now words we see used everyday. If we aren't suffering ourselves we know someone who is. Charities like MIND go someway to helping and supporting people with Mental Health problems, I will be running the Manchester Half Marathon and Great North Run this year in support of this charity. If you can help me with my own "Running With You in Mind" campaign that would be great. Please follow the link below to offer your support. JustGiving/running4U2  
Thanks
Mark xx
Share your friends
Related Posts